"Bargains for sale, Unlimited Hosting for only a Dollar."
"Get your hosting here, 50 cents for the first three months. "
"Use now. Pay later".
Nowadays instead of who has got the larger and superior offer it's who's is the cheapest and they usually get it at an "unlimited level" in the world of hosting. In Webhosting Even though the servers may possibly be the same, the service & price varies with each company. So why not get it at a best cheaper price when everyone is offering the same control panel, running off of the same type of servers or even from the same data center.
It is not always true that cheapest cannot offer the best service so always remember the old proverb "you get what you pay for"
The costs involved in running a small hosting company that manages a few, low-cost servers from a highly regarded data center can be broken down.
During the last few years dedicated server business has grown and competition has created the accessibility of unmanaged, low-cost server rentals have low down to $49 per month.
Let's explain this with an example. Suppose a server has been leased by Blair from a highly regarded data center at an average price of $89 per month. His set up fees was also waived during his sign up time so he was very lucky too. He has his own dedicated UNIX server running one of the more popular control panels that regular hosting customers like to use at a cost of just $89. Now Blair, runs the business out of his house like several small one or two-man hosting companies as it is almost impossible to obtain office space in the locality of the data center, not to mention that he could be in one state and the server might be three states over.
By giving a dedicated server on lease he is not responsible for the hardware and has to just maintain the software. Thus Blair is free from the additional expenses of hardware replacement and he can focus his investment on marketing, software, scripts and service.
Apart from being a good salesman Blair also has a mature understanding of running a business. Blair's best friend Joe has a good knowledge of managing server and its software, this way they together manage most general facet of business on a daily basis. They have procured or designed a good website. For support items such as tutorials and a customer forum they have spend on an average $600. Their preliminary investment averaged at $1000 with the website design and extras.
They hope to recover this amount within the first six months of process. A number of small hosting companies try to avoid this added cost at the beginning, but remember if one is serious about running a company, one has to place some type of investment into it. Blair and Joe are spending more than $250 monthly, if we take the initial investment and spread it over 6 months and add the cost of servers at $89 for the first one during the first six months of operation on minimum expenses without including other expenses such as their salaries and outside expenses such as phone bills (if they offer phone support), utilities, advertising expenses, etc.
Since Bob is opening a new company with no customers, he can obtain 25-30 customers monthly if he works really hard, as an average amount of customers or domains to have on an individual server is 200. Eight months of growth, without including the costs involved during that time is required to fill server. Without any extra expenses and no personal income derived from the business enterprise the cost of operation for the period of those eight months is estimated at $1700. They can make a profit of $100 at the end of 8 months if they charge $2 per customer on a recurring monthly basis and signed up 25 customers per month. Keep this is mind that this is done without making any personal income. The cost jumps considerably once they add in an advertising budget and allotment for person income. They are in the business to make money and not to make friends as $100 spread over eight months is not much.
Now Supposing Advertising budget of Blair and Joe is $500 this cost is essential to acquire customers lets start adding a small income for Blair and Joe of $1000 monthly each and calculate what they need to charge to break even after those first eight months. Including cover salaries, server cost, advertising and other miscellaneous items safer estimate would be $3000 monthly. If during the first eight months they are able to signup 200 customers to cover the $3000 monthly overhead they would need to charge $15 per customer.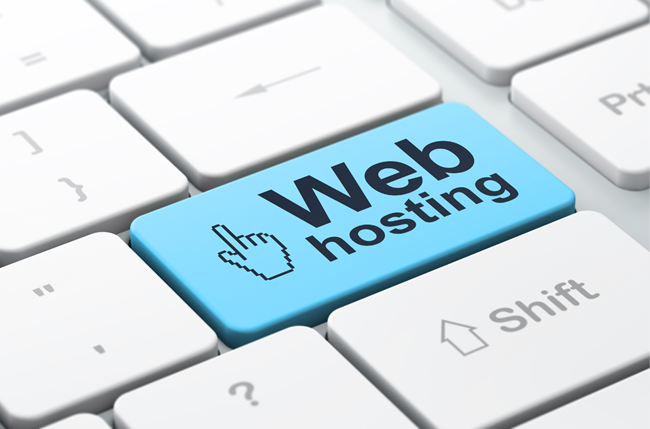 They would need to signup an estimate of 2,000 customers to charged only $2 per customer. As Blair and Joe would be charging only $2 per customer they have to support 2,000 customers all by themselves because they don't have enough profit to hire any more technicians.
As a customer before shopping for a hosting company, one needs to realize these things. One can ask oneself what type of company one wants hosting his website and what kind of website need to be hosted now that we are educated on the backend of a hoster's life. One could choose one of the many free or low cost webhosting solutions available if one is running a small personal site that doesn't need constant uptime and special scripts. This way if at any time the company was to go under or lost all information due to hardware or software failure, then one is really not at a lost because the website did not contain important information.
It is very important to find a stable company with quality support and service that doesn't come cheap if one has a site that contain critical information and is the lifeblood of the company. Try to find the one with the best solutions and don't be afraid to spend more for less. In short don't go cheap. Also make sure that the company offers reliable backup solutions and has a reasonable uptime if information is very important.
Remember the phone numbers as phone support is a must for quick response. Hosting companies that charge more can hire the extra technicians to hold ones hand as one build web presence and company which is very important in today's market. Can we conclude that cheap hosting is a bad risk and should be avoided? No, one just has to remember that, "One gets what one has paid for."