Three questions you should answer in process of creating your own website. Even if you are newbie in creating websites probably you have already searched for articles like "Setting up website from scratch" and found a lot of terms and phrases that tell you almost nothing. This short article will shortly describe the process and items you will need if you want to set up your own website from scratch and don't have strong technical knowledge or programming skills.
There are three really important questions in the process of site creation. Don't worry, you'll find the answers in this article.
1. Where.
This question means that content of your site should have appropriate location and also you need the name for you site:
– Hosting – this is the place where your content will be stored. You should choose honest hosting provider that ensures 99.9% uptime of the server and good technical support. Hosting matters.
– Doman – this is the address of your site. Users find sites by their domain names. Choosing appropriate domain name could be not an easy task – you should think about this. Usually name should be short, memorable and descriptive. Domain name matters.
– Email – You need email for your site to allow visitors contact you. Without having email it's difficult to iterate with visitors. Email matters. Good news is that most of hosting services provide hosting together with email and domain name registration.
2. How.
You should decide how your website will be built. – Site builders – many hosting companies provide site builder functionality to allow users quickly build web pages based on templates and user preferences. This is easier approach but it has its limitations.
– CMS – content management systems. Allow to manage site's pages and content in them using handy administrator interface. Most of CMS are highly configurable, support internalization, extensions and templates. This approach will require more involvement but it has its advantages since it is much more customizable than site builders. Good news is that there are several free site builders and content management systems. You just should choose those that suit your needs.
3. What.
Probably the main question.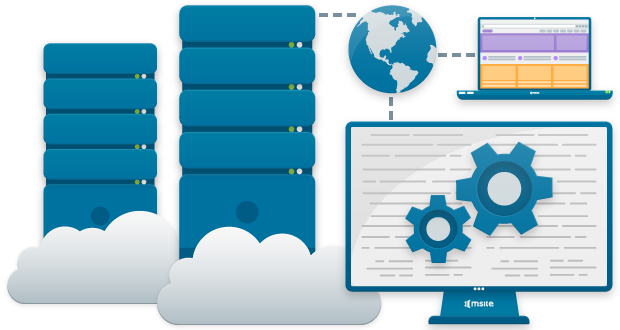 Means – what type of content are you creating? How your site will look like? What is the purpose of your site?
– Content – all the stuff your site will contain. This may be text, graphics, video, audio. You can set up the blog or directory, online store or image gallery. If you want your site be unique or at least not alike others you should think about content and provide something new to your visitors. Content really matters.
– Traffic – this means how many people will visit your site. How many times will they click the links, how many of them will find your site in search engines. Traffic is key value for you if you want your site to be popular. If you have good content, your site is structured correctly and you have submitted it to search engines and appropriate directories probably you will have enough visitors. Yes, traffic matters.
– Performance – how fast is your site. If you have very good content but your site is slow too much your visitors would not like to visit it and wait minutes until page is loaded. Performance matters.
– Money – if you want to get revenue from your site you should think about this point. Probably you can get money from traffic by displaying advertisement or you can set up online store and sell goods or give paid consultations. You will need bank account and shopping cart software. Good news? Sure. If you are creative and insistent enough you will create website will great content that will drive visitors to you and probably you will get some revenue and even pleasure.
All you need is to choose good tools that will allow your ideas become a reality.